SIN was an exhibition at York Art Gallery, organised by the National Gallery with York Museums Trust. The exhibition explored the concept of sin through art for the very first time.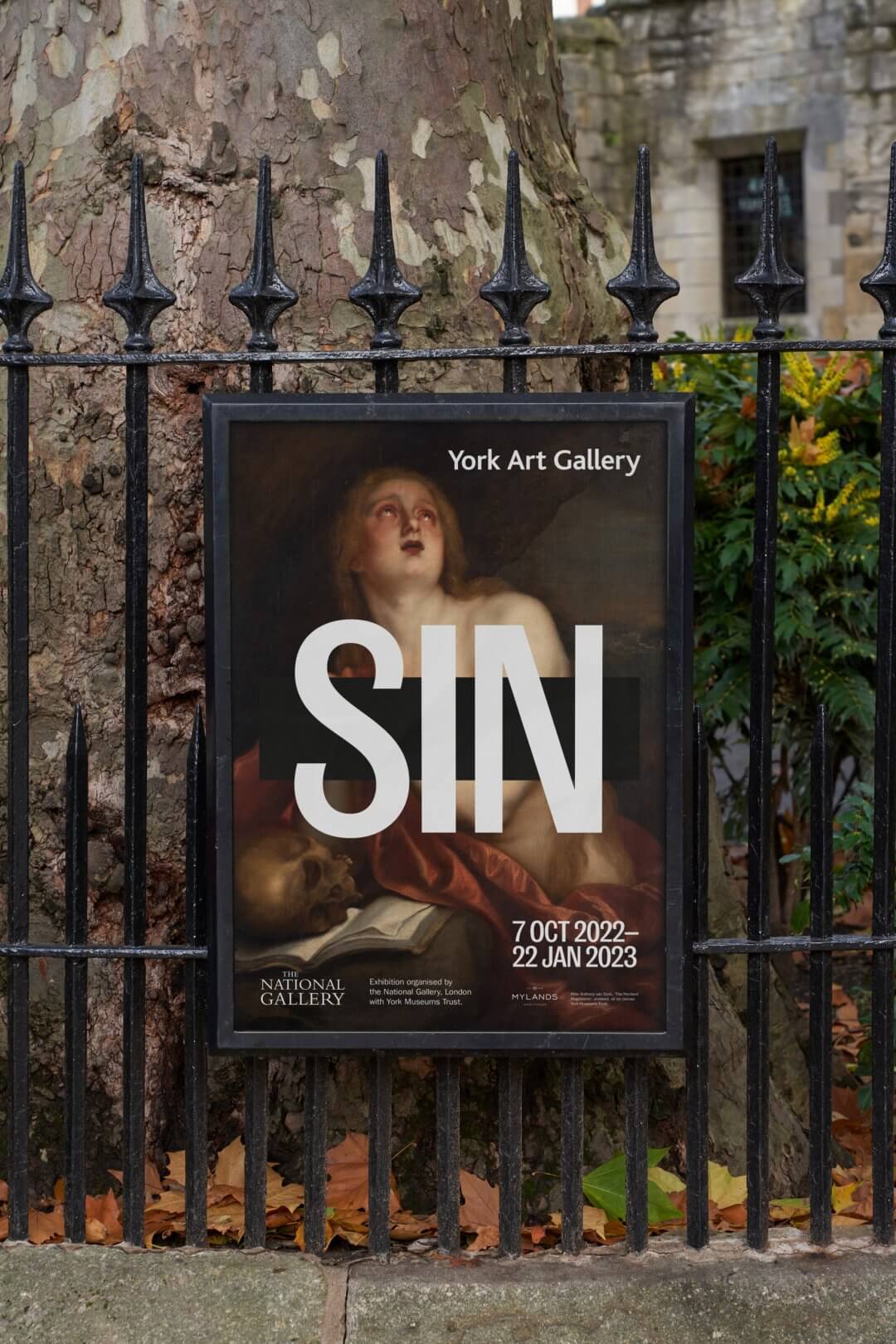 The art featured in SIN spanned centuries, with works from Rembrandt through to the modern age of Tracey Emin. We were asked to produce an identity that felt appropriate for a contemporary exhibition, but restrained and sympathetic to the more retrospective aspects.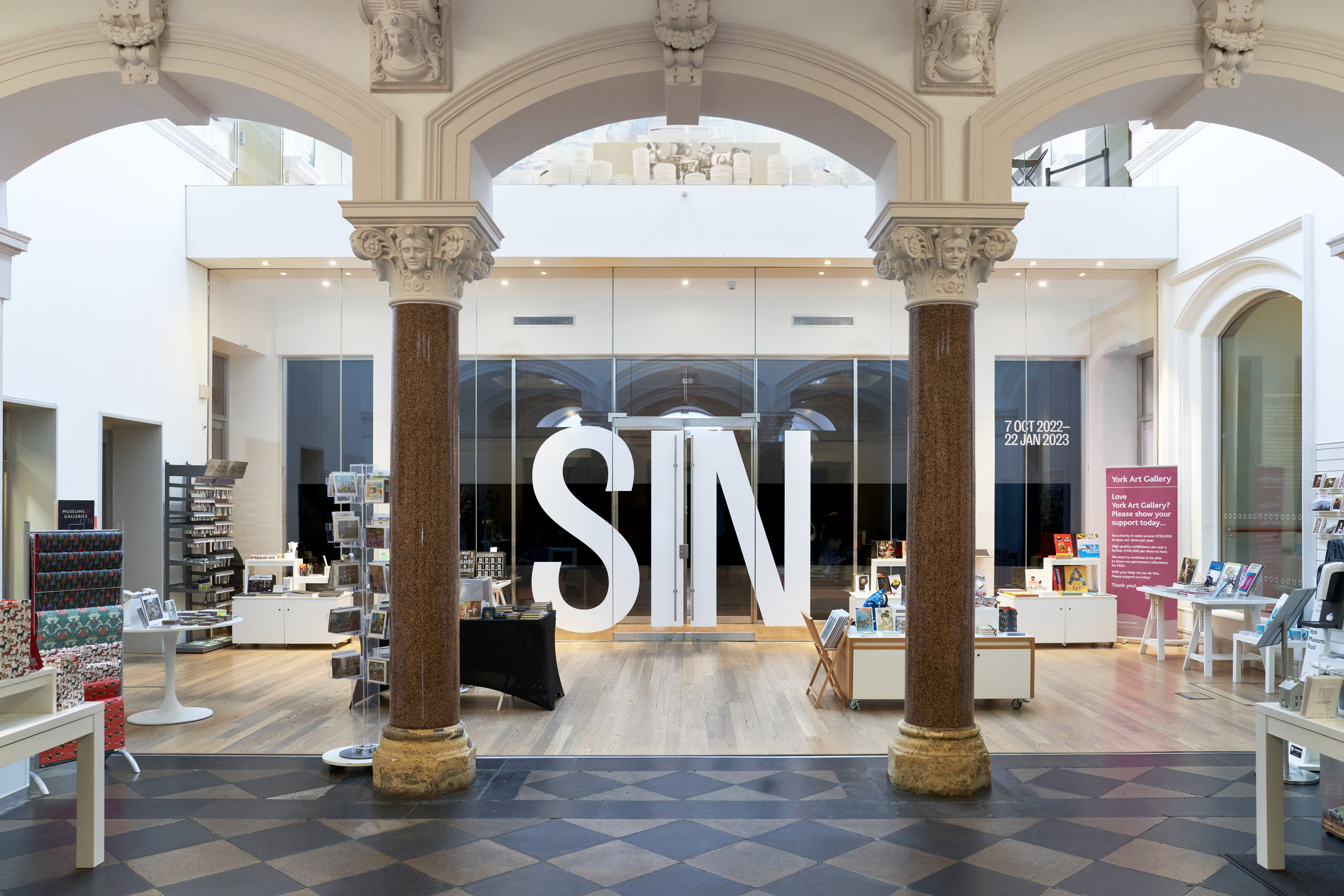 Due to the subject of the exhibition, we felt it was important that the overall look and feel had a touch of decadence and intrigue. We wanted it to feel rich and dramatic, whilst also having a hint of excitement and wrongdoing.
We selected a bold, modernist headline typeface to create impact and paired it with a 'censor bar' (which is often associated with acts of sin). This graphic element was replicated throughout the exhibition scheme.
Exploring the changing ideas about sin & morality
The exhibition was painted black (Mylands Sinner™), which we complimented with our choice of sustainable materials for the object labels and interpretation panels. This produced a powerful environment in which the art works could take centre stage.