Beningbrough Hall is a Georgian mansion with extensive gardens and parkland cared for by the National Trust. During the winter of 2022, we designed 'Comings & Goings' — an exhibition which looked back in time and revealed the people who made Beningbrough the place it is today.
Beningbrough Hall is one of the most remarkable baroque houses in England. During the winter of 2022, the hall was closed to the public for a major infrastructure project. With the gardens and parkland remaining open, the National Trust wanted to tell the stories of the hall through an outdoor exhibition and trail.
The stories of the comings and goings at Beingbrough were shaken out with the dust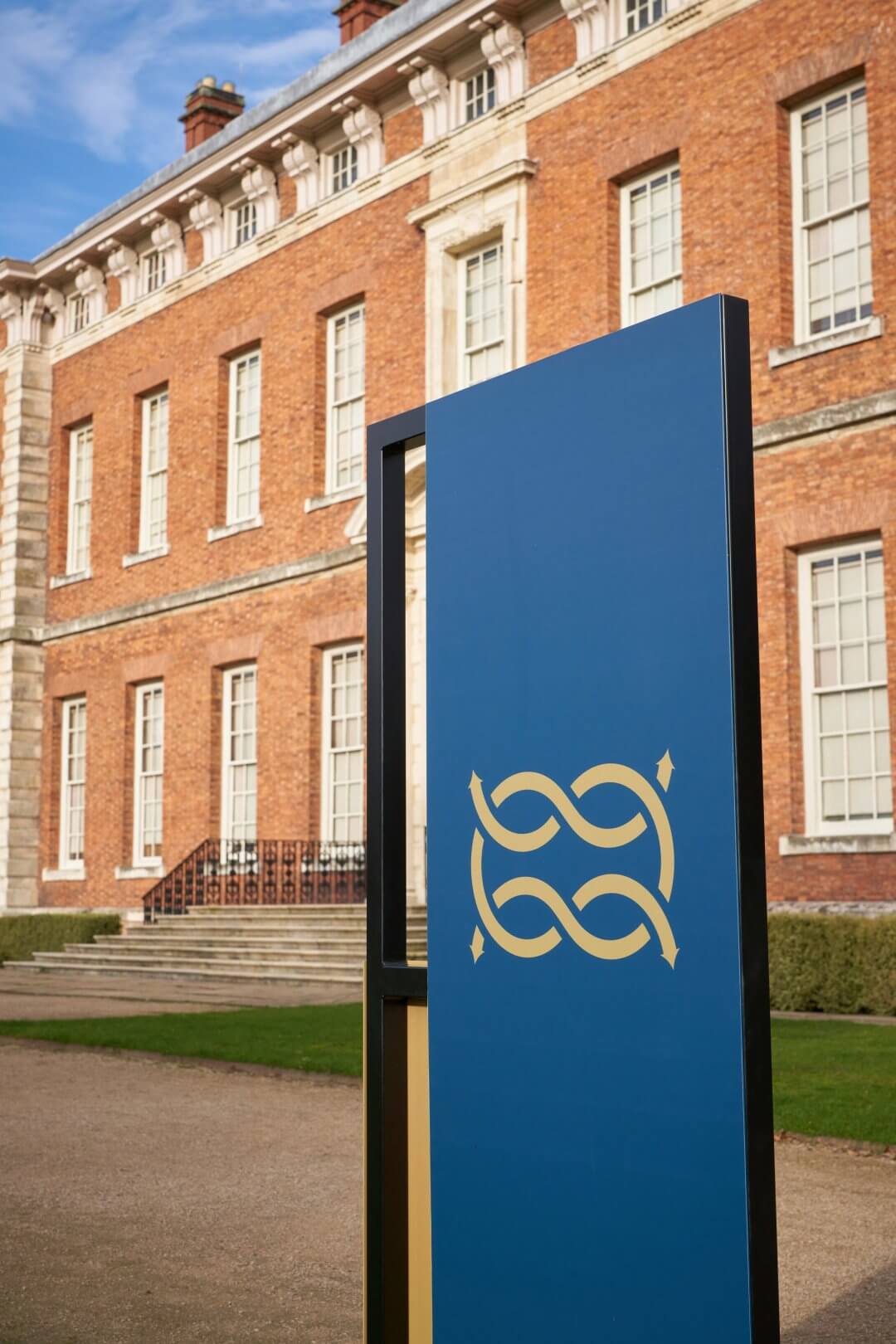 We were approached by the National Trust to design a brand and exhibition. The logo marque took inspiration from the Bourchier knot, which was used as a heraldic badge by the Bourchier family (who built the Hall). The flowing nature of the shape also visually hints towards 'comings & goings'.
We designed a bespoke interpretation stand that could be used on a variety of surfaces and that has dual panels to show content for both adult and children. The stands needed to be robust enough to withstand the winter weather whilst elegant enough to fit the surroundings. The project also featured additional family activities — including a children's trail and a model house that could be built from foam cubes.