English Heritage tasked us to produce an outdoor interpretation trail at Rievaulx Abbey, North Yorkshire. The aim was to tell the story of their most famous monk, author and saint — Aelred.
Monasteries were the powerhouses of learning and culture in the Middle Ages. As a notable writer of the time, Aelred gave a voice to English history, shaping a national identity that endures to this day.
It was essential that the importance of these writings was communicated through our exhibition identity. Using manuscripts from the English Heritage archive, we drew inspiration from the beautifully illuminated letterforms that feature throughout Aelred's work.
Friendship, leadership + sainthood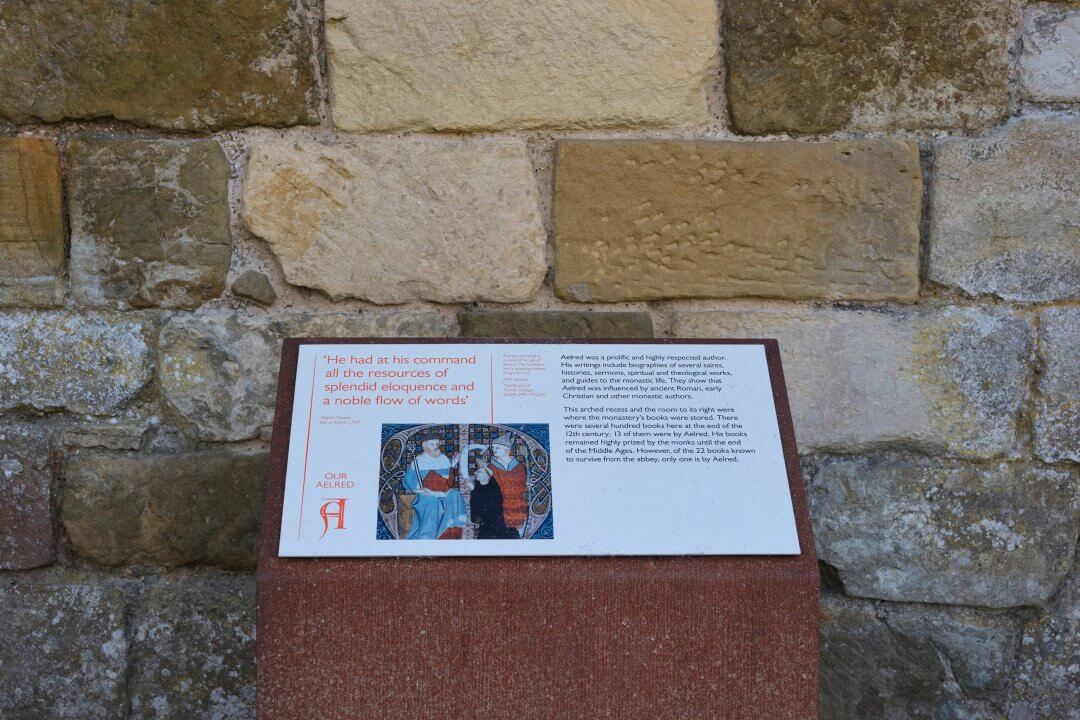 Set in the beautiful grounds of Rievaulx Abbey, the trail needed a suite of bespoke interpretation displays that would be visible, but sympathetic to the surrounding environment. We developed a freestanding system made from weathered Corten steel and weighted with cut sandstone. These were chosen to compliment the fabric of this historic monument.